THE MANAGING COMPANY "MARDEN PROPERTY" ENTERES THE REGIONS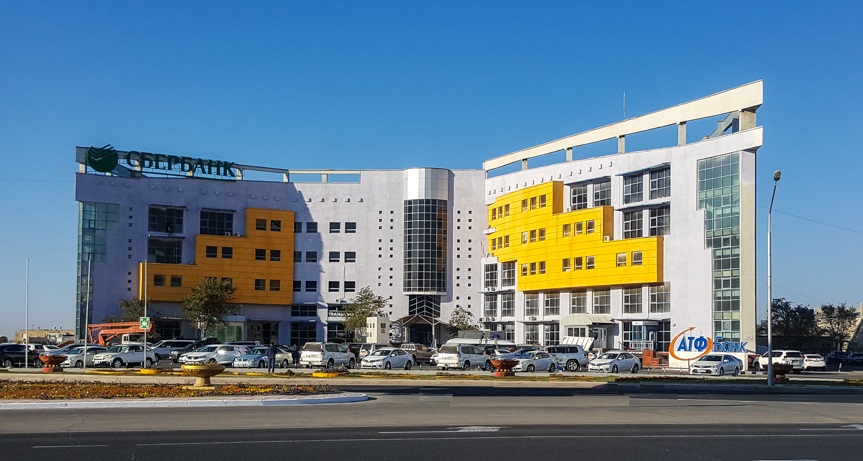 The management company Marden Property signed an agreement in April 2017 to manage the business center in Aktau, the Aktau Star.
"The creation of a branch of a management company in the regions is an integral part of the development strategy of" Marden Property ". We plan to further expand the geography of our presence by offering the owners of the facilities our competences and techniques developed by the company for 11 years of work in the commercial real estate market. At the same time, we will not limit ourselves to business centers only, we plan to take control of shopping centers and warehouses in Astana, Almaty and regions of Kazakhstan, "said the founder of the company Kakenov Zhuldyz. Since 2016 the company has been operating a branch in Almaty, since 2017 in Aktau.
Business center "Star of Aktau" is located in 14 m-not in Aktau. The total area - 14 457 square meters. m.
The management company "Marden Property" will carry out the technical operation of the building, management of leasing relations and brokerage (attraction of tenants to the facility). The company also plans to make a reconceptualization of the business center to attract a quality pool of tenants and to improve the value of the asset. The business center will implement the Kaizen standards, as well as standards for qualitative and efficient tenant service and the online platform for servicing tenants MARDEN
"We have a lot of work to do. And we are ready for it. Now our team, experienced people, are already working at this facility. There is an audit of the business center, a plan is being made to improve both engineering and technical systems and work with tenants. I am confident that together with the owner of this facility we will be able to achieve good performance in this building "- shared his plans Zhuldyz Kakenov
Advantages of the owners with the management company "Marden Property":
11 years of experience in the management of commercial real estate/
Quality maintenance of engineering systems;
Successful standards of service and attracting tenants;
Regular operational and financial reporting to the owner of the facility;
On the issues of our services, the owners of the facilities can contact us by phone: +7 7172 78 78 78, +7 707 278 78 78.