BC «Emerald Tower»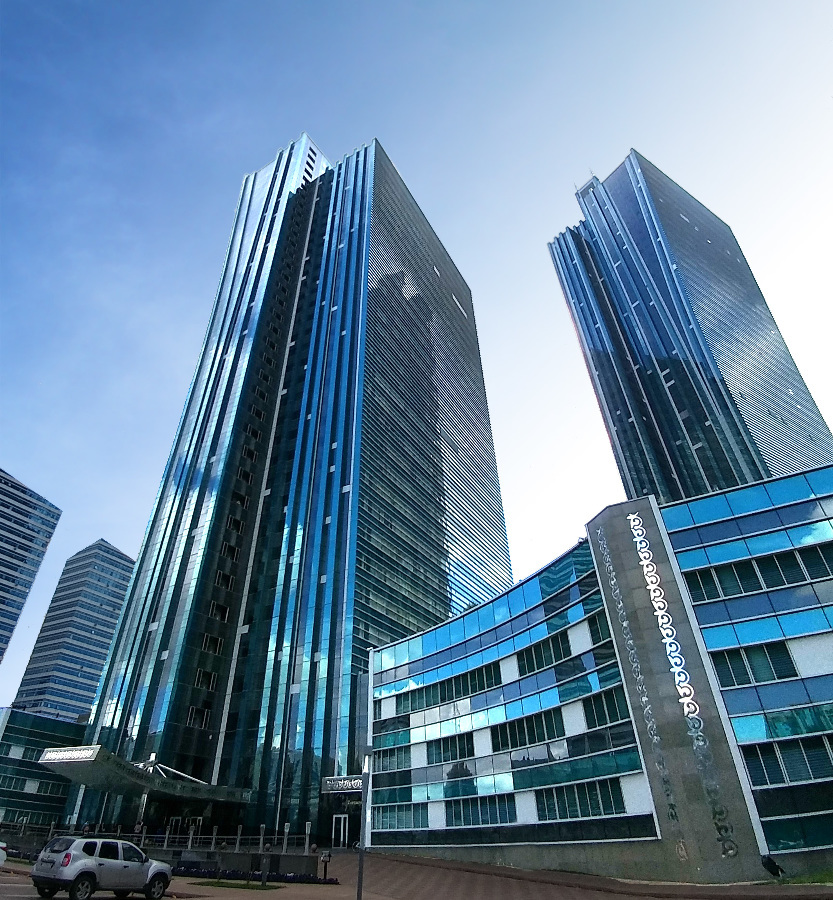 BC "Emerald Tower" is a tourist attraction in Astana. Today this building is one of the tallest buildings in Kazakhstan. The concept of the complex was developed by the world-famous architect Roy Varakalli and Zeidler Partnership Architects (Canada) in cooperation with the Project Institute "Basis". Feature of the building: starting from the 32nd floor, the area of the next floor is increasing. As a result, the last floor is deviated by 15 meters.
The building corresponds to the class "A":
- modern engineering systems;
- presence of a sufficient number of places in the car and in the adjoining parking;
- there is an access control system in the building;
- panoramic windows offer a beautiful view of the city;
BC "Emerald Tower" is located on the main pedestrian boulevard of the capital boulevard Nur Jol. The tenants of the building are the largest companies in Kazakhstan.
The management company "Marden Property" implements the management facility of the business center BC "Emerald Tower".