RENT OF CONFERENCE ROOMS.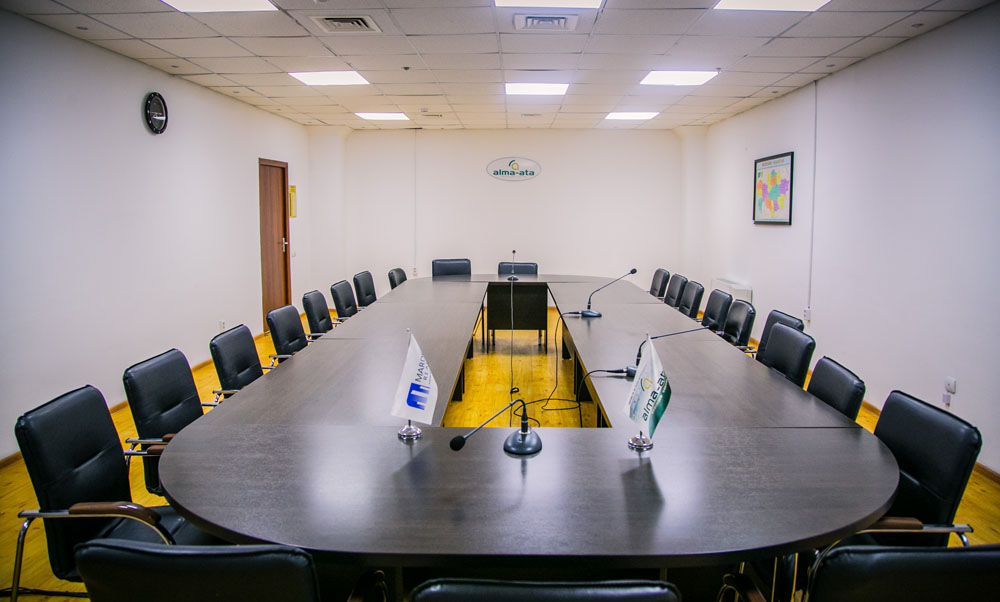 Renting a conference rooms in Astana is in demand among small and medium-sized businesses. We offer our clients four comfortable meeting rooms for various events: meetings, video and press conferences, presentations, promotions, closed screenings of movies, and various forms of corporate training.
Convenient conference halls, new equipment, attentive staff, the possibility of holding the event at any convenient time, including weekends - all this you will find in the conference halls of the business center "MARDEN" (Astana, Beibitshchilik Str. Seifullin) and "Business House of Almaty" (Astana, Imanov Str., 19, corner of Valikhanov St.).
It is also possible to hold coffee-breaks, business lunches and receptions for clients of conference halls. In business centers there are cafes where you can order a buffet table.
OUR CONFERENCE ROOMS ARE EQUIPPED TO ALL NECESSARY FOR SUCCESSFUL BUSINESS EVENTS.
Phones for rent of conference halls:
+7 7172 78 78 78, +7 707 278 78 78. Working hours: any days, including days off.
List and prices of conference halls of our business centers.
climate control system;
multimedia projector;
high-speed Internet access (Wi-Fi free);
sound equipment (sound amplifiers);
flip chart;
stationery (on order);
a tribune, sofas;
free arrangement of tables and chairs;
a dispenser with water;
carrying out coffee breaks, business lunches, receptions.
For a company that leases offices in Business Centers, discounts are given.
It is also possible to provide free of charge conference rooms for tenants with the purpose of presenting the company's services to other Tenants.